Nico Don Projects, LLC
is a Financial Wellness Mentoring Company -
"CREATE YOUR FUTURE SELF!"
We help BUSY Managers and Entrepreneurs create Passive Income through Real Estate Investing!
What if YOU could build generational wealth through entrepreneurship & rental property investing?
What if YOU could WORK LESS & EARN MORE?
What if YOU could improve YOUR credit scores so YOU could invest in real estate?
We Can Help YOU Achieve ALL This and More! 
Featured Courses:
1) HOW TO PURCHASE YOUR 1ST RENTAL PROPERTY IN 90 DAYS (with & without Personal Coaching Package) -
A Comprehensive Guide to Generating Passive Income through Income Properties
In this Course, Real Estate Investor Mogul, Victor Vonico Johnson provides STEP-BY-STEP guidance on how to complete a successful rental property transaction. Additionally, you will receive PERSONALIZED COACHING SESSIONS AND FULL ACCESS TO YOUR COACH TO GUIDE YOU THROUGH YOUR JOURNEY.
HOW TO PURCHASE YOUR 1ST RENTAL PROPERTY IN 90 DAYS - A Comprehensive Guide to Generating Passive Income through Income Properties (Along with Expert Coaching)
By the end of this Course, You will know how to:
Use the 5 Keys to Completing a Successful Rental Property investment

Overcome Challenges Most Beginners Make

Cash Flow more than $300 - $500/month in PASSIVE INCOME

Find $1,000's of Dollars Needed to Purchase Your Rental Properties

Locate Profitable Deals when Driving for Dollars

Calculate Buy & Hold Rental Numbers to help determine if the property is a good investment

Work with real estate agents, contractors, lenders, and more!

Screen and Manage Tenants to prevent losing $1,000's on your Rental Property from property damages and unpaid rent
Real Estate Investing Courses (VIDEO/DOCUMENTS ONLY) - $147 ONE-TIME
__________________________________
2) CREDIT RESTORATION GUIDE - A User-Friendly, Do-It-Yourself Guide to Improve Your Credit Score
In this Do-It-Yourself course, Victor Vonico Johnson shares his expertise as a Certified Credit Consultant, and his 20 years of Debt Collections experience to help you RAISE YOUR CREDIT SCORE into the 700's!
Learn How to Identify and REMOVE Unfair & Inaccurate Negative Remarks from Your Credit Report (legally)
Eliminate Inaccurate Charge-Offs, Collections, Repossessions, Evictions and More from Your Credit Report
Learn Proven Techniques for Negotiating with Collection Agencies & Law Firms
Learn How to Protect Yourself from Identity Theft
Learn the 5 Keys to Getting & Maintaining Perfect Credit
Discover 3 NEW Ways to Add Positive Credit to Your Credit Scores
_____________________________
3) REJECT PAYCHECK TO PAYCHECK -
Step by Step Guide to Break Free from your Debts, Awaken Your Money Mindset & Attract Increased Finances! 
​
In this Do-It-Yourself course, Victor Vonico Johnson shares his expertise in overcoming financial hurdles to provide the EXACT ACTIONS he took to GET OUT OF DEBT and improve his Personal Finances!
​
A User-Friendly, Do-It-Yourself Guide to Improve Your PERSONAL FINANCES!
Learn Proven Goal Setting Best Practices to Achieve Financial Freedom

Learn to Budget Effectively So You Have Money Left Over After Every Paycheck

Learn to REMOVE NEGATIVE Energy & People from derailing Your Goals!

How to Add Money Back Into Your Household

WITHOUT Working Extra Hours

How to Create More WINNING MOMENTS in your Life!

How to 'DO IT' Even with the FEAR!
Bundle Includes: 30-Minute Video / Step-By-Step Guide / 50 Things I Did to Find an Extra $500/month: $7.99 Only
___________________________
4) MORTGAGE LOANS 101 FOR INVESTORS:
​
In this course, Mortgage Banking Expert, Jarek Maddox shares his expertise to help Real Estate Investors GET PREPARED for conventional mortgage loans for real estate investment properties.!
​
A User-Friendly Guide to better understand mortgage loan financing your investment projects.
Learn Strategies to Secure Conventional Financing

How to get PREQUALIFIED for a Real Estate Investment Mortgage Loan

Learn the Various Stages of the Mortgage Loan Process

Learn the Checklist of Items Needed for Your Loan Package

Learn the Credit Scores and Income Requirements Needed for Best Chances of Approval

How to get FUNDING FOR REHABBING PROJECTS
40-Minute Full Outline: $47.77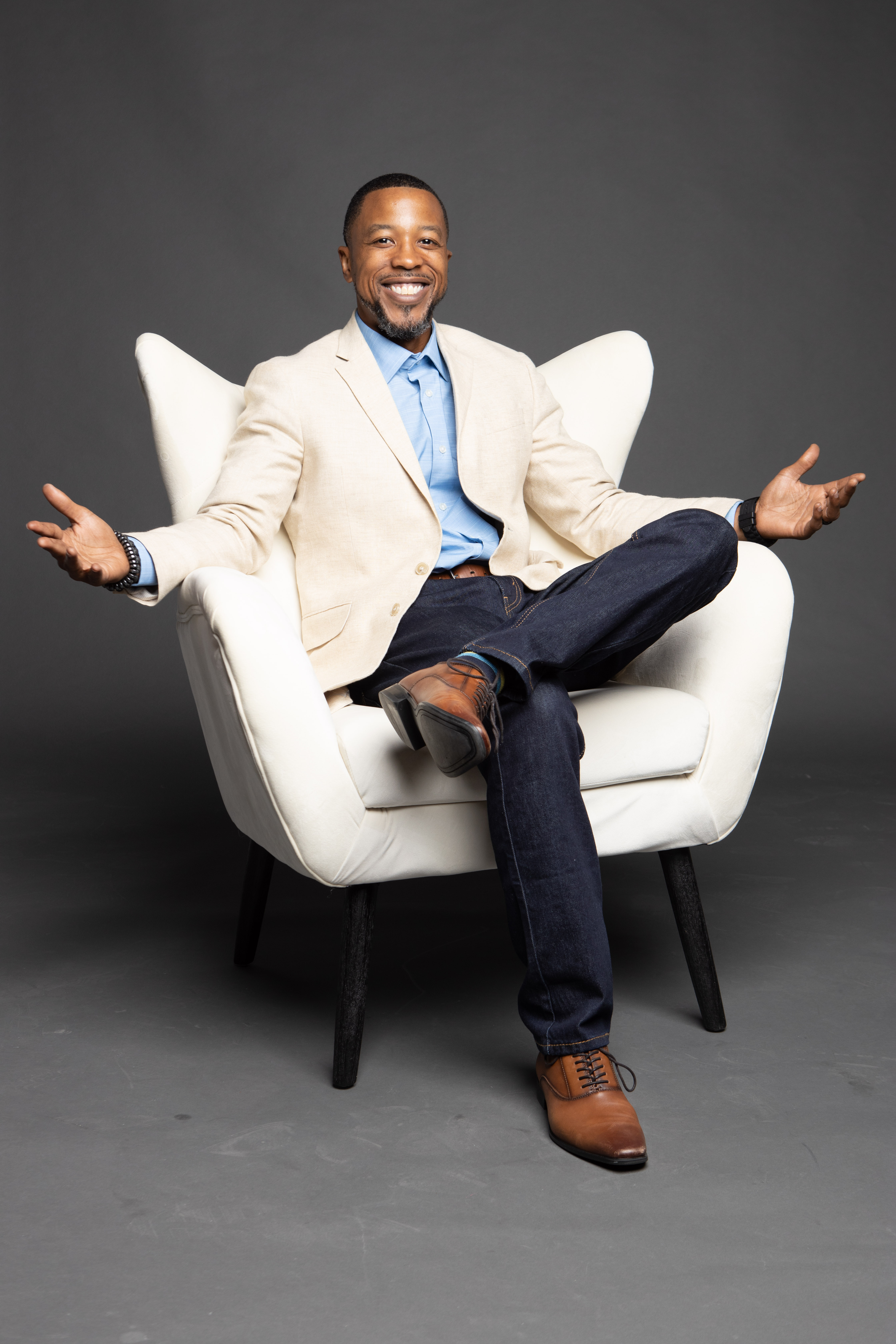 Hi, I'm Victor Vonico Johnson; you can call me 'Vic'.
Over the past several months, I have been working hard to find a way to help people achieve financial freedom, by sharing information about how to improve credit scores, personal finances, and ways to get into real estate investing. I wanted to do this because I, myself, struggled with poor credit, living paycheck to paycheck, being repossessed, and being called by collection agencies, while I was a manager at one! Even while advancing in my career, I continued falling further into debt. Enough was enough, and I eventually found a way to achieve my goals, and I turned it all around. Now, I maintain a credit score over 760, I am a successful entrepreneur running 3 businesses, and own multiple rental properties, with my beautiful wife, Latasha.
In 2015, my wife, Latasha, and I purchased our first rental property using only about $10,000 in cash out of our pocket, with credit scores in the mid-600's, and 2 years later that turned into $43,000. We decided to invest in 2 more rental properties, then 2 more, and ended up owning 5 in less than 3 years from the 1st one. Now our portfolio of 5 rentals is valued in the 7-figures. We earn more than $300 in profit per door, per month, and the tenants are paying down the mortgage, while the equity builds. Real estate is the best investment vehicle in history.
My journey has taught me many things, but the main thing is that I had to BELIEVE IN MYSELF AND TAKE ACTION! There were also a few supportive people that were willing to share information with me, without trying to harm me. Now is my time to share the knowledge that I have, to help others achieve their financial goals. I want to see people in a place of happiness. It is time for YOU to CREATE YOUR FUTURE SELF.